Army Black Knights at Syracuse Orange
· NCAA - Football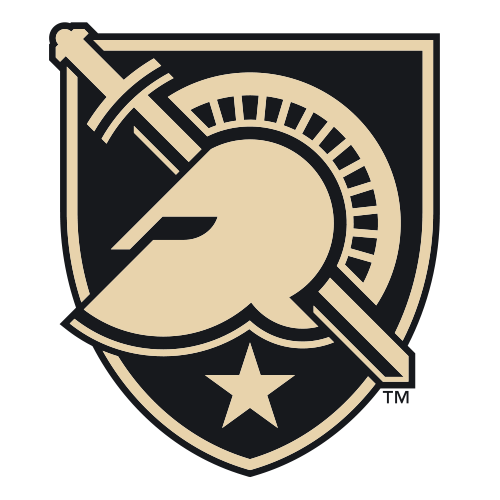 2-2, 1-2 Away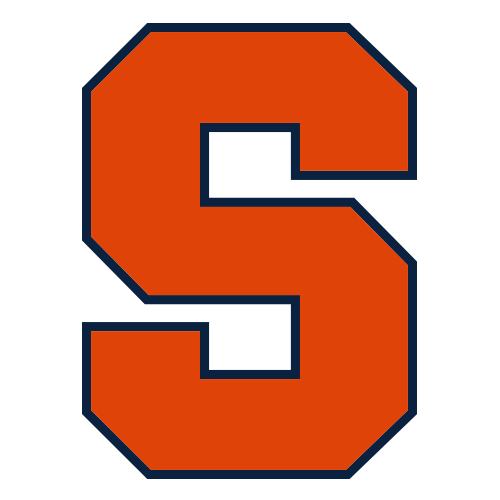 4-0, 3-0 Home
Syracuse scores 26 unanswered points after sluggish start to defeat Army 29-16 and stay unbeaten
Army totally dominated the first half statistics, but not on the scoreboard, where it led just 10-3. The Black Knights held the ball for 23:24, had 149 yards to the Orange's 77, ran 41 plays to Syracuse's 17. Army gained 129 yards on the ground, while the Orange could muster just 18.
Syracuse (4-0) came alive in the second half, scoring on five straight possessions. LeQuint Allen scored on a 13-yard touchdown run to tie the game at 10 midway through the third and a 13-yard pass from Shrader to Umari Hatcher on the Orange's next possession gave Syracuse a 16-10 lead over the Black Knights (2-2). The Orange defense held Army to just five first downs, minus four yards rushing yards, sacked Bryson Daily three times and intercepted him twice after intermission.
"I wouldn't necessarily say things didn't go our way in the first half," Syracuse coach Dino Babers said. "I would've liked it for it to be a tie game or for us to be slightly ahead, but we were down by the score that if we came out (on the first drive) we could get it even.
"The big conversation was that we needed to score on that drive in the third quarter and when we did that we switched the pressure back to them," Babers added. "If we do not score it might have put some doubt in their mind, but because we did, it put them back in the right frame of mind."
Shrader was 21 of 26 for 245 yards through the air and 49 more rushing. Allen had 127 total yards with 104 coming on the ground. Damien Alford led Syracuse receivers with nine receptions for 135 yards. Brady Denaburg chipped in with three field goals.
"Alford is a captain and has a C on his chest," Babers said. "It was a breakout game for him. I was excited about his performance today."
Daily was 9 of 21 for 145 yards and rushed for a team-leading 47.
The Black Knights set the tone for the first half on its first possession. A 1-yard run by Jakobi Buchanan culminated a 17-play, 75-yard drive that took more than nine minutes off the clock. A 4-yard-run by Buchanan on a 4th-and-1 kept the drive alive.
For Army, the main concern was the health of junior defensive lineman Andre Miller, who was carted off the field in the fourth quarter.
"We're certainly disappointed with the result of the game, but our biggest concern is Andre Miller," said Army coach Jeff Monken, who added Miller had feeling in his extremities and was responding to him.
On the game itself, Monken said: "In the first half our guys were battling and were in position so at least we had a chance. Bottom line is in the second half, they made way too many plays and way more than us. The reason we lost is in the second half they played like a team that's a top-scoring offense and defense in the country and looked like it."
THE TAKEAWAY
Army will have a tough time against more athletic teams, a big problem with its next two games against Power 5 teams.
Syracuse showed it's capable of making significant in-game adjustments on both sides of the ball, which will be key moving forward. The Orange took advantage of its athleticism to dominate on offense after being dominated by the Black Knights and its defense put the clamps on Army after an impressive start. ... The Orange are 4-0 in non-conference play for the first time since it joined the Big East in 1991.
PERFECT
After converting three fourth downs, Army is now a perfect 13-of-13 on the season. ... The Black Knights had just one penalty.
GOT NO QUARTER
Army's defense has held its opponents scoreless in the first quarter this season.
LeQUINT MULTI Le-TALENTED
Babers said Allen is capable of accumulating 200 yards rushing and receiving in a game. "He's that talented."
UP NEXT
Army: After a bye week, the Black Knights host Boston College Sat., Oct. 7.
Syracuse: The Orange kick off ACC play hosting Clemson in a nationally televised showdown Saturday.
——-
How To Watch
How can I watch Army Black Knights vs. Syracuse Orange?
TV Channel:

Black Knights at Orange 2021 College Football, week 4, is broadcasted on ACCN.

Online streaming:

Sign up for Fubo.
Matchup Prediction
*According to ESPN's Basketball Power Index
Scoring Summary
| | | | |
| --- | --- | --- | --- |
| | TD | 1st Period 5:35 | Jakobi Buchanan 1 Yd Run (Cole Talley Kick) |
| | FG | 2nd Period 13:29 | Brady Denaburg 46 Yd Field Goal |
| | FG | 2nd Period 0:29 | Quinn Maretzki 38 Yd Field Goal |
| | TD | 3rd Period 7:59 | LeQuint Allen 13 Yd Run (Brady Denaburg Kick) |
| | TD | 3rd Period 2:01 | Umari Hatcher 13 Yd pass from Garrett Shrader (Brady Denaburg PAT failed) |
| | FG | 4th Period 11:36 | Brady Denaburg 30 Yd Field Goal |
| | TD | 4th Period 9:46 | Garrett Shrader 21 Yd Run (Brady Denaburg Kick) |
| | FG | 4th Period 6:05 | Brady Denaburg 31 Yd Field Goal |
| | TD | 4th Period 2:32 | Noah Short 80 Yd pass from Bryson Daily (Two-Point Pass Conversion Failed) |
Statistics
| ARMY | | SYR |
| --- | --- | --- |
| 16 | 1st Downs | 20 |
| 6-17 | 3rd down efficiency | 3-11 |
| 3-4 | 4th down efficiency | 1-2 |
| 270 | Total Yards | 403 |
| 145 | Passing | 245 |
| 9-21 | Comp-Att | 21-26 |
| 6.9 | Yards per pass | 9.4 |
| 125 | Rushing | 158 |
| 46 | Rushing Attempts | 37 |
| 2.7 | Yards per rush | 4.3 |
| 1-10 | Penalties | 6-65 |
| 2 | Turnovers | 1 |
| 0 | Fumbles lost | 0 |
| 2 | Interceptions thrown | 1 |
| 33:20 | Possession | 26:40 |
Game Information
Location:
Syracuse, NY
Attendance:
37,594 ·
Capacity:
49,057
Full Standings
College Football News
NCAA football transfer window 2023: Latest news, updates, takeaways
We're tracking college football players who intend to transfer to new schools for the 2024 season, including several starting quarterbacks.
Clemson LB Jeremiah Trotter Jr. decides to enter NFL draft
Clemson linebacker Jeremiah Trotter Jr. has decided to forgo his senior season with the Tigers and enter the NFL draft.
Wake Forest QBs Mitch Griffis and Santino Marucci to enter transfer portal
Wake Forest starting quarterback Mitch Griffis and backup Santino Marucci both announced they are entering the transfer portal.
Dontay Corleone's best plays of the 2022-23 season
Look back at Dontay Corleone's best plays this season as he announced that he is returning to Cincinnati in 2024.
British-Nigerian DB Timi Oke takes his soccer speed and skills to Northwestern football
Northwestern Wildcats have sealed the commitment of British-Nigerian NFL Academy defensive back Timi Oke, who was once a promising right-back in a different type of football and had Premier League potential.