Rugby Fixtures and Results
Premiership Rugby
Wasps
FT
0 - 42
London Irish
Rugby Headlines
He's no 'messiah' but Jones says Wallabies don't know how good they can be
It might be his second coming as Wallabies coach but Eddie Jones insists he should not be treated as the messiah as he sets his sights on resurrecting a golden era for rugby union in Australia.
WRU chief Steve Phillips resigns after allegations of discrimination in Welsh rugby
Steve Phillips has resigned from his position as CEO of the Welsh Rugby Union (WRU), the governing body said on Sunday after he came under pressure for its handling of allegations of misogyny, sexism and racism within the WRU.
Italian Rugby Federation suspends Ivan Nemer over racist gift to teammate Cherif Traore
Ivan Nemer has been suspended until June 30 after giving Black teammate Cherif Traore a "rotten banana" as a Christmas present, the Italian Rugby Federation said on Friday.
RFU apologise for 'anger and concern' over decision to lower tackle height
The Rugby Football Union (RFU) has issued an apology for the "anger and concern" in the rugby community following its announcement last week that the tackle height would be lowered across the community game.
Bernard Laporte resigns as French rugby president amid legal trouble
French rugby was thrown into further turmoil just over seven months before the World Cup as Bernard Laporte resigned as president of the French rugby federation (FFR) on Friday.
World Rugby signals intention to lower professional tackling height as RFU's move divides the game
World Rugby intends to follow the Rugby Football Union's lead with a reduction in the defensive height at the elite level of the game.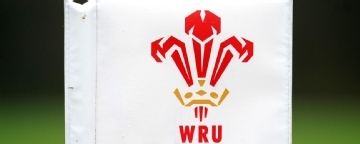 Welsh Rugby Union chairman launches external task force review after discrimination accusations
Welsh Rugby Union (WRU) chairman Ieuan Evans said he will set up an external task force to examine accusations of sexism, racism and misogyny within the governing body as it looks to address issues raised by a BBC Wales documentary.
England's Six Nations injury crisis: Elliot Daly out for tournament
England are facing a growing injury crisis ahead of their Six Nations opener against Scotland with Jamie George and Elliot Daly the latest players to withdraw from training.
Six Nations chief 'not engaging' in conversations over South Africa addition
Six Nations Chief Executive Ben Morel said there are no plans to expand the championship or change the participants, amid media reports of interest from South Africa's rugby union.