Kentucky Wildcats at Vanderbilt Commodores
· NCAA - Football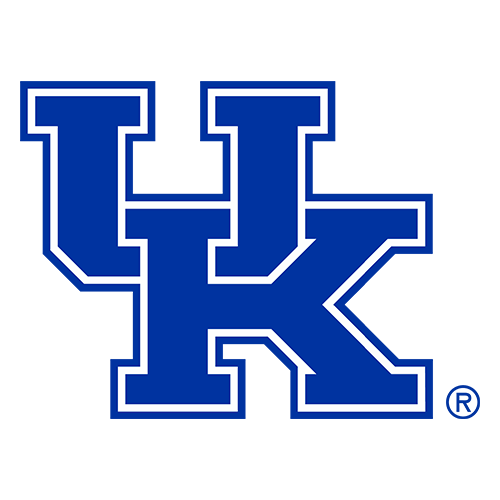 4-0, 1-0 Away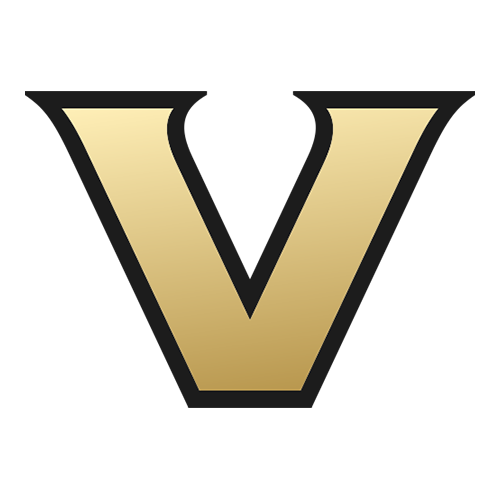 2-3, 2-1 Home
Hairston's pair of pick-6s give Kentucky 45-28 vin over Vanderbilt
""I was just doing my job," Hairston said. "When you do your job, the ball just comes your way."
After starting the season with three home victories over nonconference opponents, Kentucky began its Southeastern Conference schedule with its first road win. The Wildcats (4-0, 1-0) started strong, scoring three first quarter touchdowns, two on offense as well as a 29-yard pick six by Hairston.
Kentucky coach Mark Stoops said it feels good to get the first league win, especially on the road.
"Getting off to a fast start on the road for an 11 o'clock kickoff was something of importance for us, and we stressed that and it was great to see," Stoops said. "There were obviously some moments in there that are just kind of sloppy ... It gets very, I don't want to say concerning, it gets frustrating at times."
Vanderbilt (2-3, 0-1) has lost three straight. Coach Clark Lea said he was disappointed in both the result and how his Commodores played.
"You look at 21 points off turnovers, two interceptions that went for touchdowns," Lea said. "That will never be a winning formula."
Vanderbilt began to find its offensive stride late in the first half, putting up 10 points on a pair of six-play drives to send the game to halftime trailing 24-10.
AJ Swann entered Saturday with 1,062 yards passing this season to lead the SEC and rank fourth among FBS quarterbacks in both categories, but he was held to 189 yards on 16-of-40 passing Saturday with three interceptions. Lea said Swann is still dealing with a bruised elbow.
"We've got to monitor AJ's health and availability as we move forward, but we certainly need mroe from that position," Lea said.
Hairston closed out Kentucky's scoring with a 54-yard interception return for his second touchdown of the game with just over four minutes remaining. He's the first player in Kentucky history to return two interceptions for touchdowns in a game, and he tied the SEC record as well.
"Did you see what Max did today? Two pick-6s," Davis said. "Crazy thing is, me and Max talked about this all week. This game meant so much to him. He made a statement today. Look at the man, he had a good day."
THE TAKEAWAY
Kentucky: Davis' two touchdowns were into familiar end zones. He transferred to Kentucky from Vanderbilt after last season, when he ran for over 1,000 yards, and played a key role in the Commodores ending their 26-game SEC losing streak in a road game at Kentucky. In that game, he rushed for 129 yards.
Vanderbilt: The Commodores lost their third straight game, their first home defeat of the season. After catching two touchdowns in Vanderbilt's first three games of the seasons, senior wide receiver Will Sheppard has been kept out of the end zone in consecutive contests. He caught just two balls for 31 yards on 10 targets Saturday.
SECONDARY WOES
Vanderbilt safety Jaylen Mahoney's afternoon lasted just two defensive snaps after he was disqualified for targeting Wildcats receiver Dane Key following a 14-yard reception with 12:30 remaining in the first quarter. Last week, Mahoney was knocked out of Vanderbilt's loss at UNLV with an injured hip.
The Commodores were already without injured safeties De'Rickey Wright (ankle) and Savion Riley (upper body) who did not dress for the game.
POLL IMPLICATIONS
Kentucky received 10 votes in this week's AP Top 25 poll and could enter the rankings after Saturday's decisive win extended their undefeated start to the season.
UP NEXT
Kentucky: Hosts Florida on Sept. 30.
Vanderbilt: Hosts Missouri on Sept. 30.
How To Watch
How can I watch Kentucky Wildcats vs. Vanderbilt Commodores?
TV Channel:

Wildcats at Commodores 2021 College Football, week 4, is broadcasted on SECN.

Online streaming:

Sign up for Fubo.
Matchup Prediction
*According to ESPN's Basketball Power Index
Scoring Summary
| | | | |
| --- | --- | --- | --- |
| | TD | 1st Period 9:51 | JuTahn McClain 36 Yd Run (Alex Raynor Kick) |
| | TD | 1st Period 8:14 | Maxwell Hairston 29 Yd Interception Return (Alex Raynor Kick) |
| | TD | 1st Period 1:56 | Ray Davis 2 Yd Run (Alex Raynor Kick) |
| | FG | 2nd Period 4:53 | Alex Raynor 27 Yd Field Goal |
| | FG | 2nd Period 2:51 | Jacob Borcila 41 Yd Field Goal |
| | TD | 2nd Period 0:20 | Sedrick Alexander 7 Yd Run (Jacob Borcila Kick) |
| | FG | 3rd Period 11:25 | Jacob Borcila 32 Yd Field Goal |
| | TD | 3rd Period 6:44 | Ray Davis 1 Yd Run (Alex Raynor Kick) |
| | TD | 4th Period 10:35 | Dane Key 22 Yd pass from Devin Leary (Alex Raynor Kick) |
| | TD | 4th Period 8:00 | Patrick Smith 2 Yd Run (AJ Swann Pass to Quincy Skinner Jr. for Two-Point Conversion) |
| | TD | 4th Period 4:15 | Maxwell Hairston 54 Yd Interception Return (Alex Raynor Kick) |
| | TD | 4th Period 0:23 | Kamrean Johnson 10 Yd pass from Ken Seals (Jacob Borcila Kick) |
Statistics
| UK | | VAN |
| --- | --- | --- |
| 18 | 1st Downs | 20 |
| 5-11 | 3rd down efficiency | 6-17 |
| 0-0 | 4th down efficiency | 1-1 |
| 365 | Total Yards | 328 |
| 205 | Passing | 231 |
| 15-29 | Comp-Att | 20-47 |
| 7.1 | Yards per pass | 4.9 |
| 160 | Rushing | 97 |
| 31 | Rushing Attempts | 27 |
| 5.2 | Yards per rush | 3.6 |
| 10-106 | Penalties | 7-75 |
| 2 | Turnovers | 4 |
| 0 | Fumbles lost | 0 |
| 2 | Interceptions thrown | 4 |
| 31:11 | Possession | 28:49 |
Game Information
Location:
Nashville, TN
Attendance:
26,279 ·
Capacity:
40,350
Full Standings
College Football News
Steve Sarkisian: We need to take care of business in Big 12 title game
Texas coach Steve Sarkisian discusses his team's mindset ahead of the Big 12 championship.
McAfee praises Alabama's Jalen Milroe
Pat McAfee talks very highly about Jalen Milroe's ability to bounce back after being benched early in the season at Alabama.
Washington Supreme Court stays ruling on Pac-12 control
The Washington Supreme Court stayed a lower court's ruling from earlier this month that granted control of the Pac-12 to Oregon State and Washington State.
Minnesota QB Athan Kaliakmanis to enter transfer portal
Minnesota Golden Gophers QB Athan Kaliakmanis has decided to enter the transfer portal and will have two years of eligibility remaining.
NCAA football transfer window 2023: Latest news, updates, takeaways
We're tracking college football players who intend to transfer to new schools for the 2024 season, including several starting quarterbacks.