California Golden Bears at Washington Huskies
· NCAA - Football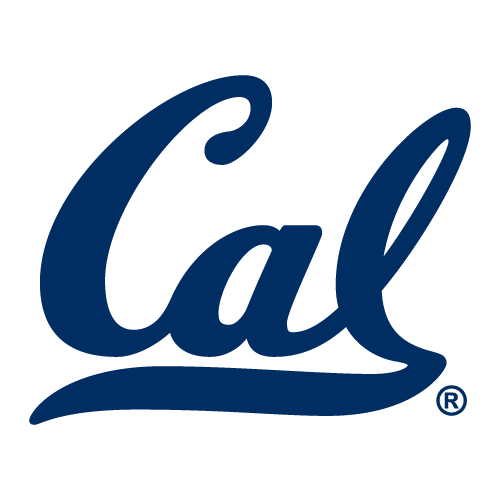 2-2, 1-1 Away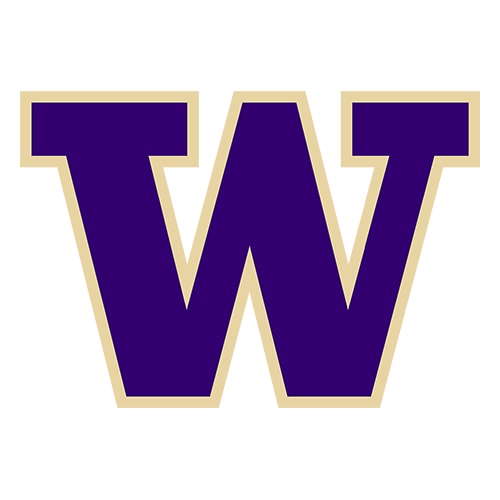 4-0, 3-0 Home
No. 8 Washington uses 45-point first half to cruise past California 59-32
That's a scary proposition when facing arguably the most powerful offense in the country.
Rome Odunze scored on an 83-yard punt return and a 35-yard reception in the first half, Edefuan Ulofoshio returned an interception 45 yards for a score on the first possession of the game, and Washington scored 45 first-half points on its way to a 59-32 win over California on Saturday night.
"It's good to help him out. That's what we've been talking about this whole year just to create plays for our offense and give them the ball back as much as possible," Ulofoshio said.
Washington led 14-0 before Penix ever saw the field. And when he did, Penix threw for three first-half touchdowns as the Huskies tied a school record for points in a half.
Washington (4-0, 1-0 Pac-12) made everything look surprisingly easy, leading by as much as 40 against an opponent that's been a problem in recent years.
"It was fun. It was exciting to be able to see the other two sides of the ball score early," Penix said. "Definitely a fast start and that's something we talk about a lot is starting fast in all phases."
Penix played into the third quarter and finished 19 of 25 for 304 yards. He found Ja'Lynn Polk for touchdowns of 8 and 24 yards, the first of which Polk pinned the ball against his helmet as he went to the turf.
Odunze followed up his TD catch in the first half with a 13-yard scoring reception in the third quarter on a screen pass.
Polk finished with eight catches for 127 yards and Odunze had five receptions for 125 yards. Washington has had at least two pass catchers top 100 yards receiving in all four games this season.
"It just goes to the execution that we have coming out there and had and all the work that we put in as a whole offense," Odunze said. "It's not just the wide receiver group. It's the whole offense. The whole offense has to be able to operate at a high level for us to be able to do those thing."
The 101st meeting between the Golden Bears and Huskies was the conference opener for both and the final time the two original members of what's now the Pac-12 would meet as members of the same conference.
Washington and California were founding members of the Pacific Coast Conference that started play in 1916. And more than 100 years later the Huskies and Golden Bears met for the final time before Washington heads to the Big Ten and Cal becomes a member of the ACC.
It was a forgettable trip for the visitors.
"I can't say that any one unit played well enough. And that is coaches and players and ultimately me," Cal coach Justin Wilcox said.
California quarterback Ben Finley was 17 of 32 for 207 yards and two touchdowns, but was intercepted three times in the first half. The problems started for Cal (2-2, 0-1) immediately as Ulofoshio intercepted a poor throw by Finley on the sixth play of the game. It was the first interception of Ulofoshio's career.
Cal was forced to punt on its next possession and Odunze found open space for the first punt return touchdown of his career.
Cal running back Jadyn Ott returned after sitting out last week against Idaho but could never get started against Washington's defense. Ott was held to 40 yards on 14 carries.
Finley was hurt during an interception return in the third quarter that was called back on a penalty and only then did Cal turn to Sam Jackson V at quarterback. Jackson had started two of the first three games.
"Basically both guys have two games under their belt and it's unsettled. We've got to find more consistent play at that position and that's the one that gets the most attention for obvious reasons," Wilcox said.
Jeremiah Hunter and Taj Davis both had touchdown receptions for the Bears. Davis played last season at Washington.
FUN WITH NUMBERS
Washington's 45 points in the first half matched a school record set four times previously. It also tied California's record for most points allowed in a half. Washington also scored 40 or more points in a fourth straight game in the same regular season for the first time since 1944.
THE TAKEAWAY
California: The Bears need to get their QB situation settled. Finley was shaky before getting hurt and Jackson looked good but against Washington's backups.
Washington: The Huskies enjoyed yet another big offensive day despite wide receiver Jalen McMillan not playing after suffering a lower leg injury last week at Michigan State. McMillan sat the second half against the Spartans and was on the Huskies sideline but not in full uniform against Cal.
UP NEXT
California: The Bears host Arizona State next Saturday.
Washington: The Huskies are at Arizona next Saturday.
How To Watch
How can I watch California Golden Bears vs. Washington Huskies?
TV Channel:

Golden Bears at Huskies 2021 College Football, week 4, is broadcasted on ESPN.

Online streaming:

Sign up for Fubo.
Matchup Prediction
*According to ESPN's Basketball Power Index
Scoring Summary
| | | | |
| --- | --- | --- | --- |
| | TD | 1st Period 12:37 | Edefuan Ulofoshio 45 Yd Interception Return (Grady Gross Kick) |
| | TD | 1st Period 9:13 | Rome Odunze 83 Yd Punt Return (Grady Gross Kick) |
| | TD | 1st Period 5:52 | Jeremiah Hunter 7 Yd pass from Ben Finley (Michael Luckhurst PAT failed) |
| | TD | 1st Period 2:19 | Ja'Lynn Polk 8 Yd pass from Michael Penix Jr. (Grady Gross Kick) |
| | FG | 1st Period 0:38 | Grady Gross 41 Yd Field Goal |
| | TD | 2nd Period 11:27 | Dillon Johnson 3 Yd Run (Grady Gross Kick) |
| | TD | 2nd Period 9:00 | Taj Davis 24 Yd pass from Ben Finley (Two-Point Pass Conversion Failed) |
| | TD | 2nd Period 4:08 | Ja'Lynn Polk 24 Yd pass from Michael Penix Jr. (Grady Gross Kick) |
| | TD | 2nd Period 0:44 | Rome Odunze 35 Yd pass from Michael Penix Jr. (Grady Gross Kick) |
| | TD | 3rd Period 11:28 | Rome Odunze 13 Yd pass from Michael Penix Jr. (Grady Gross Kick) |
| | TD | 3rd Period 1:49 | Jaydn Ott 2 Yd Run (Michael Luckhurst Kick) |
| | TD | 4th Period 10:48 | Trond Grizzell 20 Yd pass from Sam Jackson V (Michael Luckhurst PAT failed) |
| | TD | 4th Period 7:08 | Sam Adams II 9 Yd Run (Addison Shrock Kick) |
| | TD | 4th Period 3:40 | Ashton Stredick 3 Yd Run (Mateen Bhaghani Kick) |
Statistics
| CAL | | WASH |
| --- | --- | --- |
| 28 | 1st Downs | 23 |
| 10-17 | 3rd down efficiency | 5-11 |
| 0-0 | 4th down efficiency | 1-2 |
| 502 | Total Yards | 529 |
| 363 | Passing | 389 |
| 27-46 | Comp-Att | 23-32 |
| 7.9 | Yards per pass | 12.2 |
| 139 | Rushing | 140 |
| 35 | Rushing Attempts | 30 |
| 4.0 | Yards per rush | 4.7 |
| 2-10 | Penalties | 9-83 |
| 3 | Turnovers | 1 |
| 0 | Fumbles lost | 0 |
| 3 | Interceptions thrown | 1 |
| 29:50 | Possession | 30:10 |
Game Information
Location:
Seattle, WA
Attendance:
69,107 ·
Capacity:
70,138
Full Standings
College Football News
Steve Sarkisian: We need to take care of business in Big 12 title game
Texas coach Steve Sarkisian discusses his team's mindset ahead of the Big 12 championship.
McAfee praises Alabama's Jalen Milroe
Pat McAfee talks very highly about Jalen Milroe's ability to bounce back after being benched early in the season at Alabama.
Washington Supreme Court stays ruling on Pac-12 control
The Washington Supreme Court stayed a lower court's ruling from earlier this month that granted control of the Pac-12 to Oregon State and Washington State.
Minnesota QB Athan Kaliakmanis to enter transfer portal
Minnesota Golden Gophers QB Athan Kaliakmanis has decided to enter the transfer portal and will have two years of eligibility remaining.
NCAA football transfer window 2023: Latest news, updates, takeaways
We're tracking college football players who intend to transfer to new schools for the 2024 season, including several starting quarterbacks.