Miami Hurricanes at Temple Owls
· NCAA - Football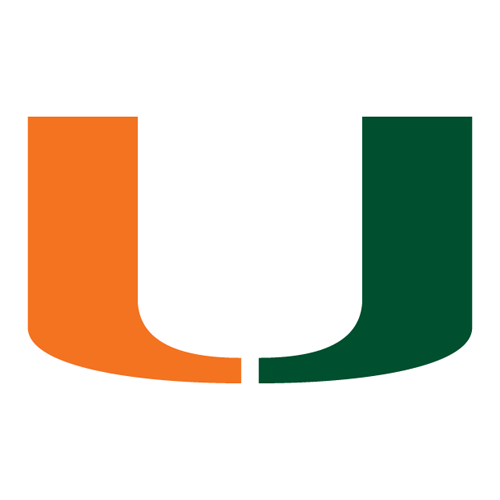 4-0, 1-0 Away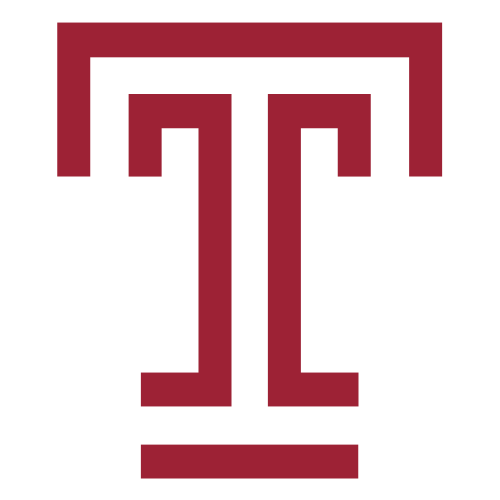 2-2, 2-1 Home
Van Dyke throws for 3 TDs, Parrish rushes for 2 scores, unbeaten No. 20 Miami routs Temple 41-7
Van Dyke didn't recall the exact section he sat inside the big stadium in south Philly but he remembered the seats were up high. High enough that he was almost at eye level to the 2017 Super Bowl banner.
Now the starting quarterback for No. 20 Miami, Van Dyke wears No. 9 — just like former Eagles QB Nick Foles — and made a new favorite memory inside the stadium. He threw for three touchdowns and helped the Hurricanes beat Temple 41-7 on Saturday and move to 4-0 for the first time since 2017.
"I was looking up at the stadium where he had our season tickets, where we used to sit," Van Dyke said. "It's just very cool, and it's a blessing to play in the stadium where you grew up watching pro football games."
Henry Parrish Jr. rushed for 139 yards and two scores. The Hurricanes have scored at least 38 points in all four games.
Van Dyke completed 17 of 24 passes for 220 yards and guided the Hurricanes to a 24-0 lead in the first half. Parrish took it from there and led a rushing offense that outgained the Owls 242 yards to 1 through three quarters and 323-11 overall.
The Hurricanes came in as 23 1/2-point favorites, , and rolled to their 14th straight win over Temple (2-2), a streak largely built on the programs' years together in the Big East.
Even with an 18-year gap from their last matchup, little has changed in the series. The few thousand fans inside a rainy Lincoln Financial Field were mostly dressed in orange — one tailgate lot was packed with Hurricanes fans — and the Owls were overmatched.
Under second-year coach Mario Cristobal, the Hurricanes fattened their record against teams such as Temple and FCS member Bethune-Cookman, but did squeeze in a win against previously ranked Texas A&M. The Hurricanes open Atlantic Coast Conference play in two weeks at Hard Rock Stadium, where they won three games before they traveled to Philly.
"The sky's the limit in this offense and this scheme," Cristobal said.
Temple learned the hard way.
Van Dyke, who considered leaving in the offseason either through the transfer portal or the NFL draft, stuck around and has played seemingly devoid of the pain in his right shoulder that has plagued him most of last season.
He hit Xavier Restrepo for a 7-yard touchdown on the opening drive and found Colby Young on a leaping 28-yard TD catch in the second quarter for a 14-0 lead. Van Dyke had a 37-yard rush on the second scoring drive.
Van Dyke's throw of the game was perhaps on an over-the-shoulder 39-yard sideline catch by Jacolby George that set up a field goal.
Parrish had a 13-yard rushing TD to close Miami's last drive of the first half, and he ended its first drive of the second with a 3-yard TD and a 31-7 lead.
The Hurricanes essentially ran out the clock from there, though Van Dyke and Restrepo also connected on a 17-yard TD pass in the third quarter.
One more highlight for Van Dyke and the roughly 20 friends and family he had at the game.
"It just feels good winning here," he said.
THE TAKEAWAY
Parrish and Miami center Matt Lee both appeared to get banged up during the game but nothing seemed too serious.
MAYBE FATHER KNEW BEST
Pro Football Hall of Fame QB Kurt Warner posted on social media before the game how junky weather reminded him of why stadiums should have domes.
"Doesn't matter how a great a thrower of the football you are, crappy conditions mess up games," Warner wrote.
Yes, conditions were foul, but Temple QB E.J. Warner wasn't much better. He was 22 of 39 for 240 yards with a lost fumble and two interceptions. Warner was picked off in the end zone by Te'Cory Couch when the Owls trailed 7-0. Warner's fumble at Miami's 24 led to Parrish's first TD. Warner's only touchdown pass of the game made it 24-7 heading into halftime.
"There's still no excuse at the end of the day for my play," Warner said. "I've got to find ways to make plays and help this team move the ball down the field."
TEMPLE PRESIDENT REMEMBERED
Temple held a moment of silence and had a video tribute for JoAnne A. Epps. Temple University's acting president died Tuesday, shortly after becoming ill on stage during a memorial service. She was 72.
KLECKO HONORED
Joe Klecko was honored at halftime for his August induction into the Pro Football Hall of Fame.
Klecko played for the Owls from 1974 to 1976 and led them in tackles with more than 100 in each season. He was inducted into the Temple Athletics Hall of Fame in 1987. Klecko played 12 seasons in the NFL and made his name as a member of the New York Jets Sack Exchange.
He joined the Temple captains at midfield for the coin toss.
UP NEXT
The Hurricanes have a week off before they host Georgia Tech on Oct. 7.
The Owls hit the road Thursday and play Tulsa.
How To Watch
How can I watch Miami Hurricanes vs. Temple Owls?
TV Channel:

Hurricanes at Owls 2021 College Football, week 4, is broadcasted on ESPN2.

Online streaming:

Sign up for Fubo.
Matchup Prediction
*According to ESPN's Basketball Power Index
Scoring Summary
| | | | |
| --- | --- | --- | --- |
| | TD | 1st Period 3:04 | Xavier Restrepo 7 Yd pass from Tyler Van Dyke (Andres Borregales Kick) |
| | TD | 2nd Period 12:11 | Colbie Young 28 Yd pass from Tyler Van Dyke (Andres Borregales Kick) |
| | FG | 2nd Period 8:09 | Andres Borregales 26 Yd Field Goal |
| | TD | 2nd Period 1:03 | Henry Parrish Jr. 13 Yd Run (Andres Borregales Kick) |
| | TD | 2nd Period 0:02 | Reese Clark 9 Yd pass from E.J. Warner (Camden Price Kick) |
| | TD | 3rd Period 11:44 | Henry Parrish Jr. 3 Yd Run (Andres Borregales Kick) |
| | TD | 3rd Period 3:49 | Xavier Restrepo 17 Yd pass from Tyler Van Dyke (Andres Borregales Kick) |
| | FG | 4th Period 11:42 | Andres Borregales 39 Yd Field Goal |
Statistics
| MIA | | TEM |
| --- | --- | --- |
| 24 | 1st Downs | 13 |
| 5-11 | 3rd down efficiency | 5-13 |
| 0-1 | 4th down efficiency | 0-3 |
| 543 | Total Yards | 279 |
| 220 | Passing | 268 |
| 17-25 | Comp-Att | 23-42 |
| 8.8 | Yards per pass | 6.4 |
| 323 | Rushing | 11 |
| 42 | Rushing Attempts | 16 |
| 7.7 | Yards per rush | 0.7 |
| 7-65 | Penalties | 6-37 |
| 0 | Turnovers | 3 |
| 0 | Fumbles lost | 1 |
| 0 | Interceptions thrown | 2 |
| 32:34 | Possession | 27:26 |
Game Information
Location:
Philadelphia, PA
Attendance:
17,234 ·
Capacity:
69,879
Full Standings
College Football News
Dontay Corleone's best plays of the 2022-23 season
Look back at Dontay Corleone's best plays this season as he announced that he is returning to Cincinnati in 2024.
British-Nigerian DB Timi Oke takes his soccer speed and skills to Northwestern football
Northwestern Wildcats have sealed the commitment of British-Nigerian NFL Academy defensive back Timi Oke, who was once a promising right-back in a different type of football and had Premier League potential.
College football bowl games 2023: Dates, times, matchups
The College Football Playoff National Championship is set for Houston on Jan. 8. Here is the complete bowl schedule.
Dontay Corleone to return for fourth year at Cincinnati
Cincinnati All-America defensive tackle Dontay Corleone told ESPN that he's returning to the Bearcats for the 2024 season.
Finebaum calls a CFP without the SEC 'patently absurd'
Paul Finebaum says he will stand outside the College Football Playoff headquarters and protest if the SEC is left out.