SMU Mustangs at TCU Horned Frogs
· NCAA - Football

2-2, 0-2 Away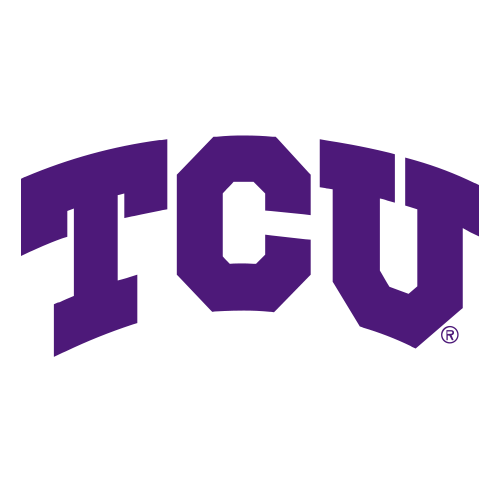 3-1, 2-1 Home
TCU tops SMU 34-17 in long-running Dallas-Fort Worth rivalry that isn't scheduled beyond 2025
The Horned Frogs (3-1) intercepted Preston Stone twice after halftime in a second consecutive victory in the "Iron Skillet" game, which was played for the 102nd time but isn't scheduled beyond 2025.
TCU, a season removed from reaching the national championship game, dominated the third quarter in a third consecutive win since losing to Deion Sanders-coached Colorado at home in the opener.
"That's what we're supposed to do," coach Sonny Dykes said. "TCU football has been built on playing tough and physical. We won last year because we were a tough football team. If we're going to be good in our league, it's always built around our offensive and defensive front."
Tight end Jared Wiley caught two short touchdown passes in the first half from Morris, who was 23 of 32 for 261 yards in his first game against the school near the Dallas high school he attended, Highland Park, when his dad, Chad Morris, was SMU's coach.
Morris' third touchdown came on fourth-and-2 to another tight end, Chase Curtis, with the TCU trying to get a first down to run out the clock in the final two minutes. Curtis got behind the defense for the 36-yard score.
The Horned Frogs got 13 points out of three long drives to start the second half and should have had more after Josh Newton's 53-yard interception return to the SMU 10 on the final play of the third quarter.
TCU botched a fake field goal when holder Jordy Sandy slipped trying to get up to throw. The Mustangs had the play covered anyway.
SMU (2-2) had a chance to get within 10 points after Stone's 51-yard completion to Jordan Kerley, but Bud Clark picked off Stone in the end zone three plays later.
Stone was 16 of 35 for 258 yards as the Mustangs dropped to 0-2 against Power Five teams this season. The other loss was 28-11 to Oklahoma two weeks ago.
A year from now, SMU will be in a Power Five league in the Atlantic Coast Conference after leaving the American Athletic.
"It's still really just disappointing and frustrating," SMU coach Rhett Lashlee said. "Because we played two, in my opinion, top 20, top 25 teams on the road, one played for the title last year. They're both going to contend for their league. We were right in there with them, and we feel like we belong, but we didn't prove it. We didn't finish. We didn't sustain it."
The Horned Frogs led 14-10 at halftime after their two-game run without allowing an offensive touchdown ended on Camar Wheaton's 1-yard plunge late in the second quarter.
The Mustangs' bid for a third consecutive road win in the series — despite 12 losses in 15 meetings overall — never had much chance after halftime.
TCU settled for field goals on drives of 12 and 11 plays to start the second half before Bailey finally got the Frogs in the end zone on a 24-yard run for a 27-10 lead late in the third.
Bailey has three 100-yard rushing games in the first four weeks.
"He's physical, he's tough, he catches the ball, he's a good protector, he's shifty," Dykes said. "I love the way he finishes runs. I want to put the ball in his hands. When you have a guy like that, that's a good thing."
THE TAKEAWAY
SMU: The Mustangs averaged 54 points and 512 yards in victories over Louisiana Tech and Prairie View A&M. While they moved the ball fairly well against the Sooners and Frogs, just without much to show for it. SMU had 366 yards against Oklahoma, then gained 416 against TCU.
TCU: Dykes has a personal four-game winning streak in the SMU series. The Mustangs won twice in Fort Worth under him, including his final season in Dallas in 2021. TCU is 2-0 in the series since he switched schools.
UP NEXT
SMU: The final season in the American Athletic Conference starts with a visit from Charlotte next Saturday. The Mustangs are headed to the Atlantic Coast Conference next year.
TCU: The Big 12 home opener is next Saturday against West Virginia. The Horned Frogs extended their conference regular-season winning streak to 10 games with a 36-13 victory at Houston last week in the Cougars' Big 12 debut.
How To Watch
How can I watch SMU Mustangs vs. TCU Horned Frogs?
TV Channel:

Mustangs at Horned Frogs 2021 College Football, week 4, is broadcasted on FS1.

Online streaming:

Sign up for Fubo.
Matchup Prediction
*According to ESPN's Basketball Power Index
Scoring Summary
| | | | |
| --- | --- | --- | --- |
| | FG | 1st Period 8:43 | Collin Rogers 24 Yd Field Goal |
| | TD | 1st Period 0:16 | Jared Wiley 9 Yd pass from Chandler Morris (Griffin Kell Kick) |
| | TD | 2nd Period 6:58 | Jared Wiley 2 Yd pass from Chandler Morris (Griffin Kell Kick) |
| | TD | 2nd Period 2:54 | Camar Wheaton 1 Yd Run (Collin Rogers Kick) |
| | FG | 3rd Period 11:05 | Griffin Kell 35 Yd Field Goal |
| | FG | 3rd Period 6:14 | Griffin Kell 24 Yd Field Goal |
| | TD | 3rd Period 1:54 | Emani Bailey 24 Yd Run (Griffin Kell Kick) |
| | TD | 4th Period 1:47 | Tyler Lavine 2 Yd Run (Collin Rogers Kick) |
| | TD | 4th Period 1:18 | Chase Curtis 36 Yd pass from Chandler Morris (Griffin Kell Kick) |
Statistics
| SMU | | TCU |
| --- | --- | --- |
| 21 | 1st Downs | 25 |
| 5-15 | 3rd down efficiency | 6-15 |
| 1-3 | 4th down efficiency | 3-5 |
| 416 | Total Yards | 457 |
| 258 | Passing | 265 |
| 16-35 | Comp-Att | 24-33 |
| 7.4 | Yards per pass | 8.0 |
| 158 | Rushing | 192 |
| 39 | Rushing Attempts | 44 |
| 4.1 | Yards per rush | 4.4 |
| 4-20 | Penalties | 6-48 |
| 2 | Turnovers | 0 |
| 0 | Fumbles lost | 0 |
| 2 | Interceptions thrown | 0 |
| 30:12 | Possession | 29:48 |
Game Information
Location:
Fort Worth, TX
Attendance:
51,243 ·
Capacity:
46,000
Full Standings
College Football News
NCAA football transfer window 2023: Latest news, updates, takeaways
We're tracking college football players who intend to transfer to new schools for the 2024 season, including several starting quarterbacks.
Clemson LB Jeremiah Trotter Jr. decides to enter NFL draft
Clemson linebacker Jeremiah Trotter Jr. has decided to forgo his senior season with the Tigers and enter the NFL draft.
Wake Forest QBs Mitch Griffis and Santino Marucci to enter transfer portal
Wake Forest starting quarterback Mitch Griffis and backup Santino Marucci both announced they are entering the transfer portal.
Dontay Corleone's best plays of the 2022-23 season
Look back at Dontay Corleone's best plays this season as he announced that he is returning to Cincinnati in 2024.
British-Nigerian DB Timi Oke takes his soccer speed and skills to Northwestern football
Northwestern Wildcats have sealed the commitment of British-Nigerian NFL Academy defensive back Timi Oke, who was once a promising right-back in a different type of football and had Premier League potential.