Milwaukee Brewers at Miami Marlins
· Major League Baseball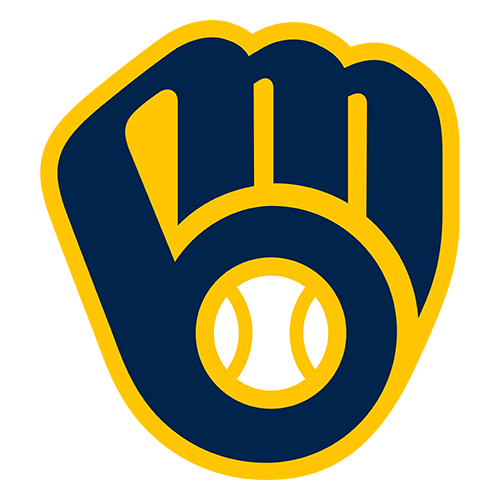 Milwaukee Brewers
88-68, 43-38 Away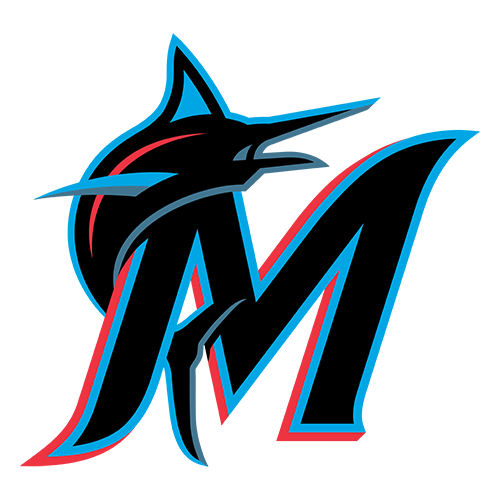 Miami Marlins
81-75, 46-35 Home
Berti homers twice in 6-1 win as Marlins prevent Brewers from clinching NL Central
Josh Bell also went deep, Jorge Soler had three hits and Jazz Chisholm Jr. doubled twice for the Marlins, who remained one game behind the Chicago Cubs for the third NL wild card spot. Milwaukee's division lead over the second-place Cubs was cut to six games.
"This is what you play for — meaningful games in September down the stretch," Berti said. "We just have a really tight-knit group of guys here. It just makes that much more fun and we're going to keep doing it."
Marlins starter Edward Cabrera (7-7) allowed one run and five hits in five-plus innings with five strikeouts.
"What really helped me today is keeping everything under control," Cabrera said through a translator. "It's not letting the speed of the game control me. I am feeling more confident now."
Xavier Edwards stepped in for injured Miami infielder Luis Arraez and had three hits and two stolen bases. Arraez, the major league batting leader at .353, didn't play after he aggravated a sprained left ankle Saturday. Arraez rolled his ankle during pre-game infield drills Tuesday then slipped on the dugout steps before the ninth inning Saturday.
"We've talked about next man up for the majority of the year," Marlins manager Skip Schumaker. "We've had a lot of injuries. Every team has a lot of injuries. It tests your depth and tests our staff's belief in guys and just letting them know that we believe in them. I think there's leadership in that clubhouse that helps that a lot. We don't get to where we get to without that part of our clubhouse."
Berti homered in the second on a slider from Freddy Peralta (12-10), who gave up four runs and nine hits in three innings. Bell's solo homer and Bryan De La Cruz's two-run single boosted the lead to 4-0 in the third.
Milwaukee closed on Tyrone Taylor's RBI single in the fifth before Berti completed a 13-pitch at-bat with a two-run homer off Julio Teheran in the bottom half, Berti's sixth home run this season. Berti's only other multihomer game was on May 4 last year against Arizona.
"He kept throwing strikes and I kept fouling them off," Berti said. "At some point he was going to throw a ball eventually but he just kept attacking. Fortunately, I got a good one there at the end."
After winning four of the first five against Miami this season, including a 16-1 rout in the series opener Friday, the Brewers will attempt to clinch the division at home Tuesday.
"They're playing for a lot as well and they came out and played two good games," Brewers manager Craig Counsell said. "There's no reason to be disappointed right now. We put ourselves in a great position."
Miami went 46-35 at home, up from 34-47 last year, and finish the regular season with three-game series at the New York Mets and Pittsburgh Pirates.
ATTENDANCE UPTICK
Miami drew 17,538 Sunday and finished with home attendance of 1,162,819, an increase of 255,332 from last year but still the NL low. Miami topped 1 million for the first time since drawing 1,583,014 in 2017.
MILESTONE FOR SCOTT
Marlins closer Tanner Scott struck out the side in a perfect ninth, giving him 101 strikeouts. He is the first left-handed Miami reliever to reach triple digits.
TRAINER'S ROOM
Brewers: RHP Elvis Peguero (right elbow infusion) threw before the game and is expected to progress to a bullpen session in the next two days.
Marlins: OF Avisaíl García (left hamstring strain) continues with baseball activities and running progression. He will begin base running drills the next few days.
UP NEXT
Brewers: RHP Adrian Houser (7-4, 4.35) will start the opener of a three-game home series against St. Louis on Tuesday. The Cardinals will go with LHP Zack Thompson (5-7, 4.57).
Marlins: LHP Braxton Garrett (9-6, 3.53) starts Tuesday's series opener at the Mets, who go with LHP Joey Lucchesi (3-0, 2.88).
How can I watch Milwaukee Brewers vs. Miami Marlins?
TV Channel:

Brewers at Marlins 2022 MLB Baseball, is broadcasted on MLB.tv.

Online streaming:

Sign up for Fubo.
Matchup Prediction
*According to ESPN's Basketball Power Index
Scoring Summary
| | | |
| --- | --- | --- |
| | 9th Inning | Yelich struck out swinging. |
| | 9th Inning | Taylor struck out swinging. |
| | 9th Inning | Monasterio struck out swinging. |
| | 9th Inning | Scott relieved Nardi |
| | 9th Inning | Monasterio hit for Turang |
| | 9th Inning | Gurriel at first base. |
Statistics
| MIL | | MIA |
| --- | --- | --- |
| 1 | Games Played | 1 |
| 1 | Team Games Played | 1 |
| 1 | Hit By Pitch | 0 |
| 15 | Ground Balls | 13 |
| 12 | Strikeouts | 7 |
| 1 | Runs Batted In | 6 |
| 0 | Sacrifice Hit | 0 |
| 8 | Hits | 17 |
| 1 | Stolen Bases | 2 |
| 2 | Walks | 2 |
| 0 | Catcher Interference | 0 |
| 1 | Runs | 6 |
| 1 | Ground Into Double Play | 3 |
| 0 | Sacrifice Flies | 0 |
| 34 | At Bats | 38 |
| 0 | Home Runs | 3 |
| 0 | Grand Slam Home Runs | 0 |
| 17 | Runners Left On Base | 26 |
| 0 | Triples | 0 |
| 0 | Game Winning RBIs | 1 |
| 0 | Intentional Walks | 0 |
| 1 | Doubles | 2 |
| 7 | Fly Balls | 18 |
| 0 | Caught Stealing | 0 |
| 144 | Pitches | 161 |
| 0 | Games Started | 0 |
| 1 | Pinch At Bats | 0 |
| 0 | Pinch Hits | 0 |
| 0.0 | Player Rating | 0.0 |
| 1 | Is Qualified | 1 |
| 1 | Is Qualified In Steals | 1 |
| 9 | Total Bases | 28 |
| 37 | Plate Appearances | 40 |
| 0.0 | Projected Home Runs | 486.0 |
| 1 | Extra Base Hits | 5 |
| 2.6 | Runs Created | 10.5 |
| .235 | Batting Average | .447 |
| .000 | Pinch Hit Average | .000 |
| .265 | Slugging Percentage | .737 |
| .118 | Secondary Average | .395 |
| .297 | On Base Percentage | .475 |
| .562 | OBP Pct + SLG Pct | 1.212 |
| 2.1 | Ground To Fly Ball Ratio | 0.7 |
| 2.6 | Runs Created Per 27 Outs | 11.9 |
| 15.0 | Batter Rating | 56.0 |
| 0.0 | At Bats Per Home Run | 12.7 |
| 1.00 | Stolen Base Percentage | 1.00 |
| 3.89 | Pitches Per Plate Appearance | 4.03 |
| .029 | Isolated Power | .289 |
| 0.17 | Walk To Strikeout Ratio | 0.29 |
| .054 | Walks Per Plate Appearance | .050 |
| -.118 | Secondary Average Minus Batting Average | -.053 |
| 2.0 | Runs Produced | 12.0 |
| 1.0 | Runs Ratio | 1.0 |
| 0.3 | Patience Ratio | 0.8 |
| 0.4 | Balls In Play Average | 0.5 |
| 69.5 | MLB Rating | 110.0 |
| 0.0 | Offensive Wins Above Replacement | 0.0 |
| 0.0 | Wins Above Replacement | 0.0 |
Game Information
Location:
Miami, Florida
Attendance:
17,538 |
Capacity:
37,446
2023 National League Central Standings
| TEAM | W | L | PCT | GB | STRK |
| --- | --- | --- | --- | --- | --- |
| Milwaukee | 92 | 70 | .568 | - | W1 |
| Chicago | 83 | 79 | .512 | 9 | L1 |
| Cincinnati | 82 | 80 | .506 | 10 | L2 |
| Pittsburgh | 76 | 86 | .469 | 16 | W1 |
| St. Louis | 71 | 91 | .438 | 21 | W2 |
2023 National League East Standings
| TEAM | W | L | PCT | GB | STRK |
| --- | --- | --- | --- | --- | --- |
| Atlanta | 104 | 58 | .642 | - | L1 |
| Philadelphia | 90 | 72 | .556 | 14 | W1 |
| Miami | 84 | 78 | .519 | 20 | L1 |
| New York | 75 | 87 | .463 | 29 | L1 |
| Washington | 71 | 91 | .438 | 33 | W1 |
Full Standings