Arkansas Razorbacks at LSU Tigers
· NCAA - Football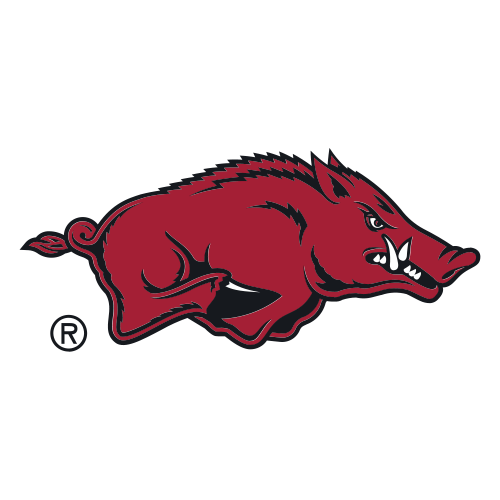 2-2, 0-1 Away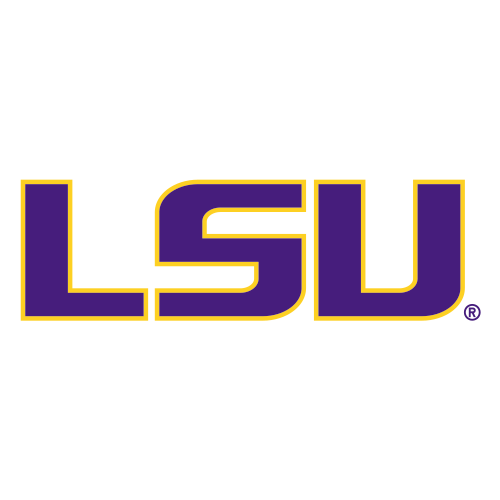 3-1, 2-0 Home
Daniels' 4 TD passes, Ramos' late kick lift No. 12 LSU over Arkansas, 34-31
Daniels let it fly, Thomas made the grab for a 49-yard touchdown, and the 12th-ranked Tigers were back in business.
"Everyone before that was just kind of out of whack," Daniels said. "I'm the leader of this offense and once I find my rhythm, everybody is in a good rhythm and we put up points."
Daniels finished with 320 yards and four touchdowns passing, and Damian Ramos kicked a 20-yard field goal with 5 seconds left to lift LSU to a 34-31 victory over Arkansas on Saturday night.
It was the fourth straight year that the annual fixture for the 200-pound "Golden Boot" trophy — designed in the shape of the states of Arkansas and Louisiana — was decided by just three points.
"It's just the nature of two teams in proximity, playing for a rivalry trophy and a team we knew was going to play their very best — and they did," LSU coach Brian Kelly said. "We were the last one to have the football and I wasn't interested in letting Arkansas have another chance."
Daniels led LSU to 31 points in the final 31 minutes, hitting Thomas for a second 49-yard touchdown in third quarter and finding top receiver Malik Nabers for touchdowns of 8 and 20 yards scores after that.
"When people are looking at Malik, that means Brian has a 1-on-1 matchup," Daniels said. "Brian is going to win his 1-on-1s every time, same as Malik."
Daniels commenced the decisive drive with a 36-yard pass to Nabers. Running back Logan Diggs followed with a 21-yard run up the middle to help set up a kick that lifted LSU (3-1, 2-0 SEC) to its third straight victory since losing to No. 4 Florida State.
Thomas finished with 133 yards receiving on five catches. Nabers had eight receptions for 130 yards and Diggs, a former Notre Dame player under Kelly who transferred this year, rushed for 97 yards on 14 carries.
KJ Jefferson passed for 289 yards and three touchdowns for Arkansas (2-2, 0-1), routinely frustrating pass rushers with his ability to escape the pocket on a pair of tying touchdown drives in the fourth quarter.
"LSU is one of the elite teams of this league and we played toe-to-toe at night with them on the road," Arkansas coach Sam Pittman said. "Our kids played extremely hard. I really felt like we could come in and beat LSU tonight and fell three points short. ... Isn't that ironic, another damn three-point loss?"
Jefferson escaped two near sacks before rolling right and Luke Hasz uncovered for a 59-yard scoring play that tied the game at 24.
With 5:06 left, Jefferson's short touch pass in the face of two onrushing defenders hit Hasz for an 11-yard score to tie it at 31.
"Respect to him," Daniels said of Jefferson shortly after the two dynamic QBs exchanged postgame pleasantries. "He joked after game and said, 'Man, stop scoring so much,' and I said, 'I had to because you were.'"
Hasz finished with six catches for 116 yards. With top Arkansas running back Raheim Sanders missing his third straight game with a knee injury, Rashod Dubinion rushed for 78 yards on 15 carries.
"There are some positives," Pittman said. "We scored 31 points on what I think is a good defense."
Jefferson finished with 48 yards rushing. He was intercepted twice, but the second came on a desperate pass deep downfield as time expired. That sealed a second straight setback for Arkansas, which fell to BYU a week earlier.
THE TAKEAWAY
Arkansas: The Razorbacks dominated time of possession in the first half, spending nearly 19 minutes with the ball. But two Razorbacks drives inside the LSU 10 ended with field goals. Arkansas held the Tigers without a point until Ramos' field goal with 4:02 left in the second quarter and took a 13-3 lead on Jefferson's 19-yard pass to Tyrone Broden with 48 seconds left in the half. But the Razorbacks gave that score back just 18 seconds later by letting Thomas get behind them for his first long touchdown.
LSU: The Tigers' red-zone defense made the difference. Safety Major Burns saved a TD with his tackle of Hasz on the 1 to aid the Tigers' first of three red-zone stops. Whit Weeks' QB hurry helped stall Arkansas at the LSU 5 in the second quarter. Back-to-back sacks — the first shared by Mekhi Wingo and Weeks, and the second made by Da'Shawn Womack — pushed Arkansas back from the 9 and forced the Razorbacks to settle for a third field goal by Cam Little.
UP NEXT
Arkansas hosts Texas A&M on Sept. 30.
LSU visits Ole Miss on Sept. 30.
How To Watch
How can I watch Arkansas Razorbacks vs. LSU Tigers?
TV Channel:

Razorbacks at Tigers 2021 College Football, week 4, is broadcasted on ESPN.

Online streaming:

Sign up for Fubo.
Matchup Prediction
*According to ESPN's Basketball Power Index
Scoring Summary
| | | | |
| --- | --- | --- | --- |
| | FG | 1st Period 5:56 | Cam Little 23 Yd Field Goal |
| | FG | 2nd Period 6:33 | Cam Little 23 Yd Field Goal |
| | FG | 2nd Period 4:02 | Damian Ramos 24 Yd Field Goal |
| | TD | 2nd Period 0:48 | Tyrone Broden 19 Yd pass from KJ Jefferson (Cam Little Kick) |
| | TD | 2nd Period 0:30 | Brian Thomas Jr. 49 Yd pass from Jayden Daniels (Damian Ramos Kick) |
| | TD | 3rd Period 14:00 | Brian Thomas Jr. 49 Yd pass from Jayden Daniels (Damian Ramos Kick) |
| | FG | 3rd Period 5:44 | Cam Little 40 Yd Field Goal |
| | TD | 3rd Period 1:40 | Malik Nabers 8 Yd pass from Jayden Daniels (Damian Ramos Kick) |
| | TD | 4th Period 14:11 | Luke Hasz 59 Yd pass from KJ Jefferson (KJ Jefferson Pass to Luke Hasz for Two-Point Conversion) |
| | TD | 4th Period 9:43 | Malik Nabers 20 Yd pass from Jayden Daniels (Damian Ramos Kick) |
| | TD | 4th Period 5:06 | Luke Hasz 11 Yd pass from KJ Jefferson (Cam Little Kick) |
| | FG | 4th Period 0:05 | Damian Ramos 20 Yd Field Goal |
Statistics
| ARK | | LSU |
| --- | --- | --- |
| 25 | 1st Downs | 26 |
| 8-13 | 3rd down efficiency | 6-10 |
| 1-1 | 4th down efficiency | 0-0 |
| 426 | Total Yards | 509 |
| 289 | Passing | 320 |
| 21-31 | Comp-Att | 20-29 |
| 9.3 | Yards per pass | 11.0 |
| 137 | Rushing | 189 |
| 37 | Rushing Attempts | 29 |
| 3.7 | Yards per rush | 6.5 |
| 11-69 | Penalties | 5-51 |
| 2 | Turnovers | 1 |
| 0 | Fumbles lost | 0 |
| 2 | Interceptions thrown | 1 |
| 34:22 | Possession | 25:38 |
Game Information
Location:
Baton Rouge, LA
Attendance:
99,648 ·
Capacity:
102,321
Full Standings
College Football News
Steve Sarkisian: We need to take care of business in Big 12 title game
Texas coach Steve Sarkisian discusses his team's mindset ahead of the Big 12 championship.
McAfee praises Alabama's Jalen Milroe
Pat McAfee talks very highly about Jalen Milroe's ability to bounce back after being benched early in the season at Alabama.
Washington Supreme Court stays ruling on Pac-12 control
The Washington Supreme Court stayed a lower court's ruling from earlier this month that granted control of the Pac-12 to Oregon State and Washington State.
Minnesota QB Athan Kaliakmanis to enter transfer portal
Minnesota Golden Gophers QB Athan Kaliakmanis has decided to enter the transfer portal and will have two years of eligibility remaining.
NCAA football transfer window 2023: Latest news, updates, takeaways
We're tracking college football players who intend to transfer to new schools for the 2024 season, including several starting quarterbacks.