Chelsea vs Newcastle United, 2023 Club Friendly
· Club Friendly
Almirón earns Newcastle draw with Chelsea on Atlanta return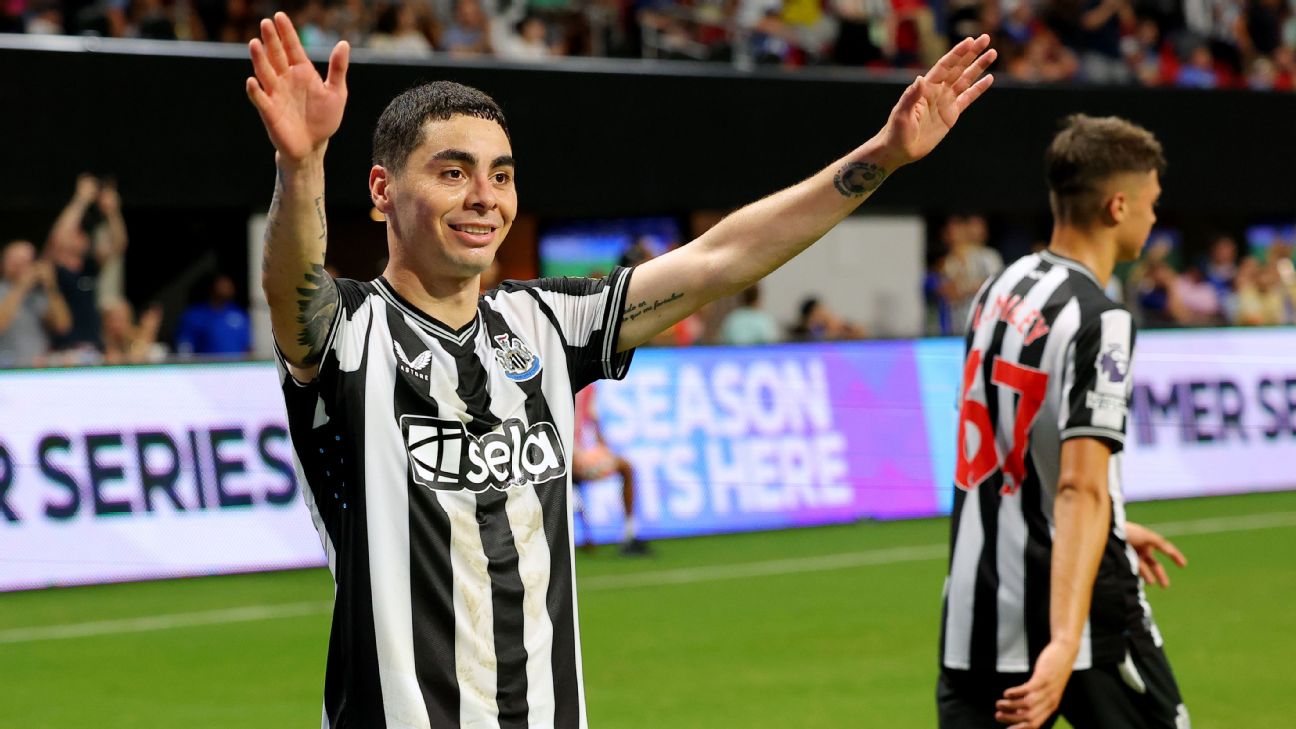 Miguel Almirón scored on his return to Atlanta to earn Newcastle United United a 1-1 draw with Chelsea in the Premier League clubs' preseason friendly at Mercedes-Benz Stadium on Wednesday.
Game Information
Competition:
Club Friendly
Venue:
Mercedes-Benz Stadium
Location:
Atlanta, Georgia, USA
FRIENDLY News
Has the Messi effect finished at Inter Miami?
Gab Marcotti and Julien Laurens wonder if Lionel Messi's selling power at Inter Miami is over after there were empty seats at his Ballon d'Or commemorative game.
Lionel Messi shows off his 8th Ballon d'Or to Inter Miami fans
Lionel Messi holds the Ballon d'Or over his head during a pregame ceremony before Inter Miami's friendly against NYCFC.
Why Inter Miami's playoff elimination exposes MLS's format 'fracaso'
Herculez Gomez and Seb Salazar discuss Inter Miami's elimination from MLS playoffs without Lionel Messi.
Klopp says he's 'over' VAR controversy
Liverpool's Jurgen Klopp talks about moving on from controversial defeat to Tottenham involving VAR decisions.
Canine pitch invader steals hearts, soccer balls in Mexico's 2nd division
A dog steals the show during a Liga de Expansion MX game between Alebrijes de Oaxaca and Dorados de Sinaloa.