Tunisia
1st in FIFA World Cup Qualifying - CAF
Ivory Coast begin World Cup qualifying with 9-0 rout
Ivory Coast enjoyed a goal rout at the start of their World Cup qualifying campaign but fellow African heavyweights Cameroon, Ghana and Tunisia made heavy work of home games against lowly opposition on Friday.
Police arrest chainsaw-wielding fan at Tunis CAF quarterfinals
A football fan wielding a chainsaw was arrested at a CAF Champions League match in Tunis, a source at the Interior Ministry said on Monday.
AFCON qualifying: Holders Senegal reach finals, Salah scores for Egypt
Defending champions Senegal, Burkina Faso, South Africa and Tunisia all qualified for next year's African Cup of Nations finals on Tuesday.
Africa's World Cup: Can we really talk of progress?
Morocco reached the World Cup semifinals but does an overall evaluation of African performances in Qatar indicate genuine progress?
FIFA dismisses France's protest over Antoine Griezmann's disallowed goal vs. Tunisia
FIFA has rejected France's protest against the VAR decision to disallow Antoine Griezmann's injury-time goal in their 1-0 defeat to Tunisia.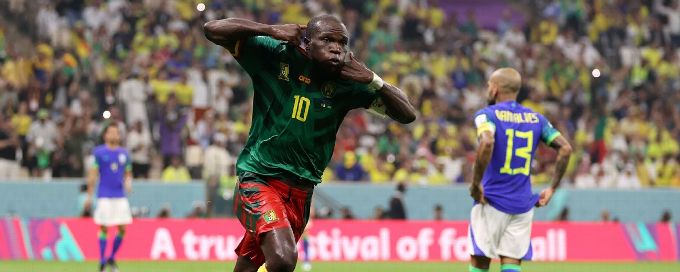 Senegal, Morocco, Tunisia, Cameroon, Ghana break African records during FIFA World Cup group stage
Is it too soon for us to be talking about 'progress' for African teams at the World Cup?
2022 World Cup VAR review: Explaining the VAR chaos behind Antoine Griezmann's disallowed goal
Antoine Griezmann controversially had a goal disallowed for offside by the VAR in France vs. Tunisia, and this is why.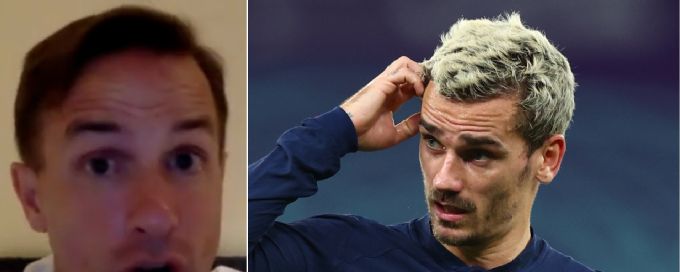 Furious Laurens lets rip on 'disgraceful' France performance
Julien Laurens doesn't hold back as he rips into Didier Deschamps and the French players after their 1-0 loss to Tunisia in Qatar.
Deschamps' experiment backfires as lacklustre France lose to Tunisia
France were already through to the round of 16, but coach Didier Deschamps won't be happy with the manner of their 1-0 defeat to Tunisia.
Tunisia stun holders France but eliminated from World Cup
French-born Wahbi Khazri scored the only goal of the game as Tunisia upset World Cup holders France 1-0 at the Education City Stadium on Wednesday.
Team Leaders
Top Scorers
| # | Player | Goals | M | A |
| --- | --- | --- | --- | --- |
| | Youssef Msakni | 2 | 2 | 0 |
| | Yassine Meriah | 1 | 2 | 0 |
| | Mohamed Ben La.. | 1 | 2 | 0 |
Top Assists
| # | Player | Assists | M | G |
| --- | --- | --- | --- | --- |
| | Ali Abdi | 1 | 2 | 0 |
| | Yassine Meriah | 0 | 2 | 1 |
| | Ben Said | 0 | 2 | 0 |